Let me introduce myself
My name is Albert Moraleda, alma mater of Edicions Albert Moraleda S.L., as you can imagine. I am a musician since 1961, sound technician since 1976 and editor since 1994 In a few words: from 1961 to 1976 I was a musician both for ballrooms and recording sessions. In 1975 I started my own recording studio. From 1978 to 2000 I was a composer of advertising music.
I have also recorded several albums with Maria del Mar Bonet, Lluís Llach, Ramón Muntaner, Joan Isaac, Pi de la Serra, Amado Jaén, Marina Rossell and many others.
During the 90's I alternated my job with the recording of the Spanish versions of soloists' works and films tracks like in The Beauty and The Beast, King Lion, Hercules, Mulan, Aladdin, The Prince of Egypt, Annie, Scherk, and more. In 1995 I retired as a recording editor.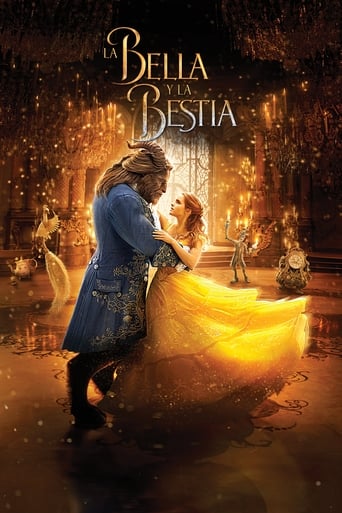 In the present, I work as a recording specialist, supervisor and post-producer for symphonic music, opera, zarzuela, chamber music, choral music and Jazz alongside with a technical group of high quality and extension who is skilled at the conduction of any large format recordings (orchestras, chorus, soloists) of undeniable quality.
I have made recordings for Deutsche Grammophon, Universal, Sony, Naxos, Columna Música, Tritó Edicions, Spanish Independent Labels, Discmedi, Blue Moon, Audiovisuals de Sarrià, Picap, Zaphire, and certainly Edicions Albert Moraleda.
I have worked in recordings alongside with directors such as Antoni Ros Marbà, Jesús Lopez cobos, Josep Pons, Victor Pablo Pérez, Salvador Brotons, Neville Marriner, Jacques Bodmer Jean Andrea Noseda, Gordon Wright, Michael Noone, Antón García Abril, Philippe d'Entremont, Carlos Maria Giullini, Joan Lluis Moraleda, Tatsuhi Haiashi, Eigi Oue, Jesús Roa, Tomas Marcon, David Giménez Carreras o Luis Cobos.
I have recorded the works of soloists such as Teresa Berganza, Maria Bayo, Inés Moraleda, Marisa Martins, Joan Pons, Jaume Aragall, Josep Carreras, Josep Bros, Carmen Bustamente, Anna Ricci, Rosa Mateu, Marta Matheu, Assumpta Mateu, Maria José Montiel, Begoña López, Maria Rodriguez, Maria Sánchez, Montserrat Caballé Chiara Taigi, Maia Planas, José Mauel Zapata, Miguel Poveda, Rocío Márquez, Inés Moraleda, Mac McClure, Paul Badura Skoda, Claudi Arimany, Roberto Bravo, Tensy Crismant, Leonora Milà, Antoni Besses, Antonio Soria, Albert Attenelle.
Likewise, I have recorded many bands among which the Escolania i Monjos de Montserrat, Psalterium band, Música Reservata, In Canto Ensemble, Exaudi nos band, Coral Polifònica de Puig-Reig (polyphonic choir), Cor Sant Esteve de Vila-Seca, Ofeó Català, Orfeó Donostiarra, Cor Vivaldi, Escolanía del Colllegi Sagrats Cors, Cors del Gran Teatre del Liceu, Coro de la Comunidad de Canarias (Choir of Canary Community), can be mentioned.
I have been lucky to have the opportunity to work with producers such as Antoni Parera Fons, Adrian Hunter and Andrew Keener.
Not least, I have to mention some great musicians of Jazz and Flamenco such as Ignasi Terraza, Lluis Vidal Trio, La Locomotora Negra, La Vella Dixieland, Perico Samneat, Ramón Fossati or Eladio Reinón as well as Manuel Poveda, José Mercé, Pitingo, Pasión Vega, Sergio Dalma, Rocio Márquez, Tamara, etc., who I have also worked with in the past.
Among the most recent works I have made as a technician three albums are worthy to mention, namely, the album by Jaume Aragall (alongside with the orchestras of Santiago de Compostela and OBC of Barcelona, correspondingly), the albums of Josep Carreras with Josep Bros, Maria Bayo and María José Montiel and José Manuel Zapata. The recording of zarzuelas such as "El Dúo de la Africana" and "Luisa Fernanda" at Teatro Real of Madrid and "Agua, Azucarillos y Aguardiente", "El Bateo", "La Tempranica" and "La Gran Via", these being recorded in the Tenerife Auditorium, are also part of my work.
I have recorded the "Cádiz" zarzuela in the Auditorium of El Escorial, under the direction of Víctor Pablo Pérez, this recording being totally edited by Deutsche Grammophon and Universal as well as the works of "Tolomeo e Alessandro", "Clementina" and "La Bruja", at various theaters in Madrid. Other recordings to be listed are "Un concert Desconcertant" by d'Agusti Cohí, the operas "El Gato con Botas" (Puss in Boots) and "Una Voce un Off" by Xavier Montsalvatge, at the Teatre del Liceu de Barcelona, all of them under the supervision of Antoni Parera Fons and the direction of d'Antoni Ros Marbà, and the CD "Poema de Vilafranca" with the musical composition by Josep Soler, under the OBC, and directed by Eigi Oue.
I also recorded the Gernika opera by the Symphonic Orchestra, choir and soloists of Donosti.
I know many concert halls (and also the orchestras therein) in Spain as well as the halls and symphonic orchestras of Tenerife, Las Palmas, Valencia, Madrid, Málaga, Córdoba, Santiago de Compostela, El Escorial, Getafe, Barcelona, Cuenca, Giroa, Lleida, Villa-seca-Salou, El Vendrell, Vilafranca del Penedès, Sant Cugat, Zaragoza, Donosti, A Coruña. I have even made recordings in the magnificent and rare auditorium of Almoradi with the Symphonic Orchestra of Elx. I have also been to a large number of churches all over the geography of our country (organs and choirs) which are not to be listed here.
I have made recordings of symphonic music in Berlin, London, in Fairbanks (Alaska), in Saint Petersburg, Hamelimm and Asuncion (Paraguay) with an orchestra of one hundred professor members directed by Luis Cobos.
Edicions Albert Moraleda S.L. offers its hall for the realization of recordings of chamber music and, if the case, for the voices of soloists of certain symphonic productions. This hall is a medium size hall, a 200 m2 old ballroom located between the Granollers and La Garriga sectors. The hall has good acoustic and is provided with a Steinway & Sons grand piano (acquired new in 1977) with no different owners except me and which still has the wonderful sonority of pianos manufactured in those days.